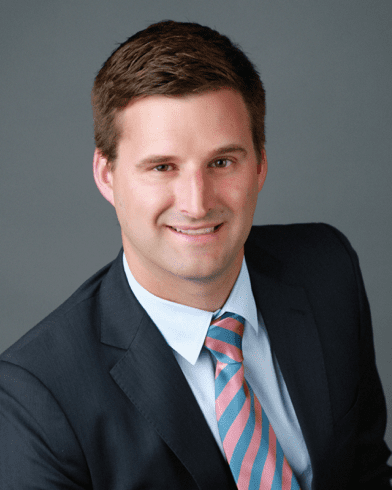 A new group of physicians, the Greater Midland Emergency Physicians (GMEP), will provide Emergency Department care at MidMichigan Medical Center – West Branch
beginning July 2. Emergency Medicine Physician
Paul Bucchi, M.D., a partner at GMEP, has been named medical director for the Medical Center Emergency Department.
"We are very excited to come to West Branch," said Dr. Bucchi. "We are invested in MidMichigan Health and will be in the Medical Center and the community. We look forward to working with the Emergency Department team and providing excellent patient care to every patient."
GMEP is a private group of physicians and mid-level providers. The group provides emergency medicine for several Medical Centers including MidMichigan Medical Centers in in Alma and Mt. Pleasant. GMEP is devoted to excellence in emergency medicine.
"What stood out to us in selecting GMEP to care for our Emergency Department patients is their high patient satisfaction scores," said Bob McGrail, president, MidMichigan Medical Center – West Branch. "In a recent patient satisfaction survey conducted by Professional Research Consultants, Inc., GMEP's patient satisfaction scores at MidMichigan Medical Center – Mt. Pleasant for doctors' instructions, understanding and caring and overall quality of care were all more than 94 percent. That is well above the national average."
"We are confident the physicians at GMEP will improve our patients' experience in our Emergency Department," said Dr. Bucchi.
In addition, Dr. Bucchi noted GMEP believes MidMichigan Health is the best health system in Michigan and that is why his group is proud to work collaboratively with the system to improve emergency medicine in the region.
"MidMichigan Health puts patients first and that is a philosophy GMEP shares," he said. "They give physicians the tools they need to be successful and to provide the best possible care to each patient. MidMichigan Health is committed to improving the standard of care and GMEP believes in what they are doing."
What sets GMEP apart from other Emergency Department physicians groups is that each of the physicians is board certified in emergency medicine and has undergone residencies focused on emergency care.
"All of our physicians have demonstrated exceptional expertise in emergency medicine and have passed the rigorous process to become board certified in emergency medicine. We also have extensive training in the ED environment and with the critically ill and injured patient," Dr. Bucchi added. "All of our physicians specialize in emergency care – it's what we do."
The group's motto is to provide excellent care to every patient every time. He said they do this by taking time with each patient, having patience in all situations, working hard, always showing care and compassion and trying to understand each patient's particular situation.
In addition to Dr. Bucchi, three other physicians and partners from GMEP will see patients in West Branch. These providers include Emergency Medicine Physicians Erich Kickland, M.D., Anthony Mills, M.D., and David Newcomb, M.D., as well as other advanced practice providers.
"We hope to reduce the number of patients transferred out of the region," said Dr. Bucchi. "We know that patients recover faster when they are kept local surrounded by family and friends. Our goal will be to stabilize patients and work collaboratively with the hospitalists to keep patients in West Branch whenever possible."
McGrail said MidMichigan Medical Center – West Branch is committed to improve not only patient care but the patient experience in its Emergency Department and is confident this new partnership with GMEP will help the Medical Center do so.